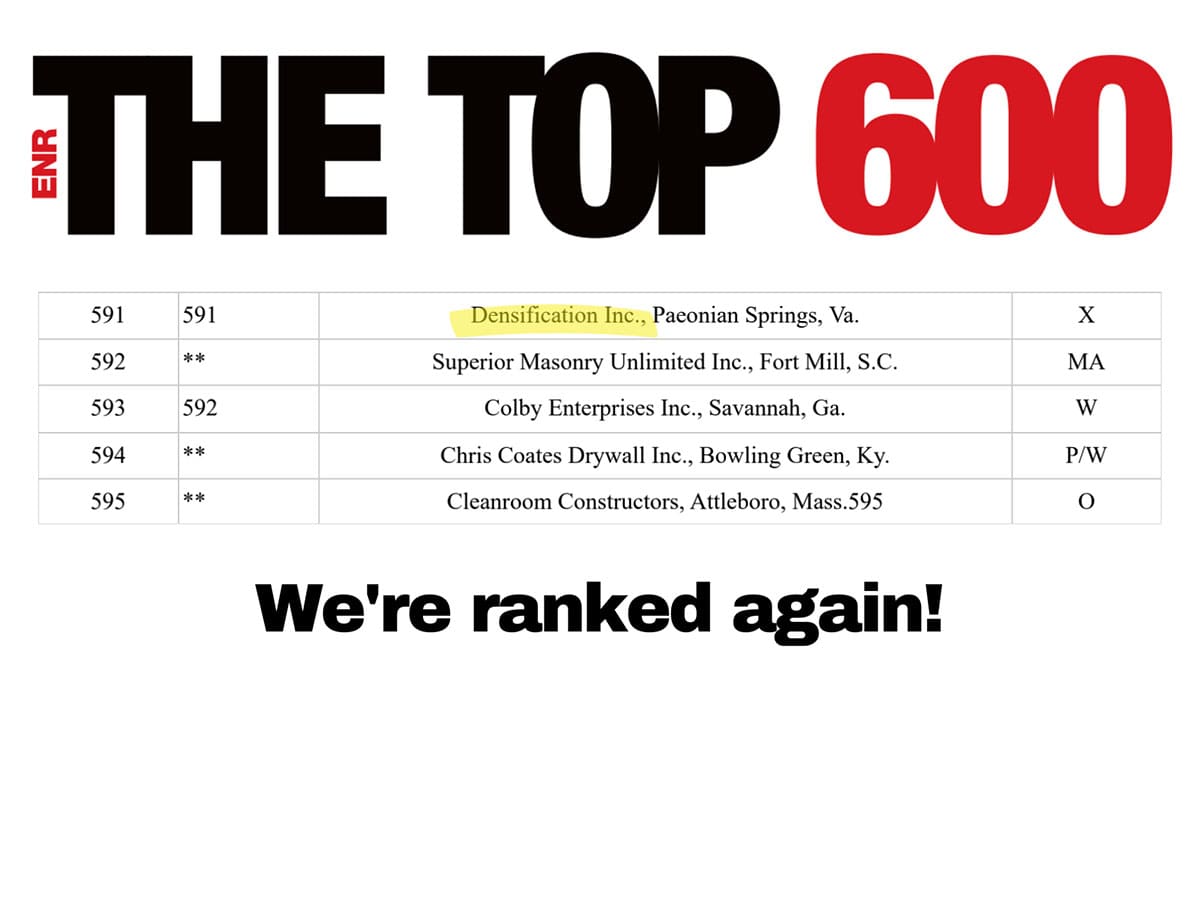 Densification on ENR Top 600 List for Second Consecutive Year
FOR IMMEDIATE RELEASE
16 October 2023
Densification on ENR Top 600 List for Second Consecutive Year
Paeonian Springs, Virginia — For the second year in a row, Densification Inc. has earned a place on the Engineering News Record (ENR) Top 600 list, an honor designed to recognize specialty contractors across the country. Measured through fiscal growth over the course of the past year, Densification's placement on this list once again represents its commitment to improving operations with highly specialized work in the field.
"We are glad to be back on ENR's list this year," Vice President Rob Shaffer noted after the announcement, "it is always great to see our hard work throughout the year recognized on the national level and we are committed to continuing that work moving into the future."
Maintaining its status as rank 591 from last year, Densification continues to polish its business foundation in the contracting space.
About Densification:
Founded in 1993, Densification is America's leading dynamic compaction specialty contractor. We have a specialized knowledge of the dynamic compaction process gained from decades of experience on over 1,000 projects throughout the United States and abroad. Combined with decades pf experience in the geotechnical consulting industry, the management at Densification, Inc. is well-versed in how to successfully complete projects on poor soil sites.
Contact Person:
Chris Wood, P.E.,G.E., CEng MIEI, LEED BD+C, Assoc. DBIA, F.ASCE
Vice President
Densification, Inc.
chris@densification.com
Website:
www.densifcation.com