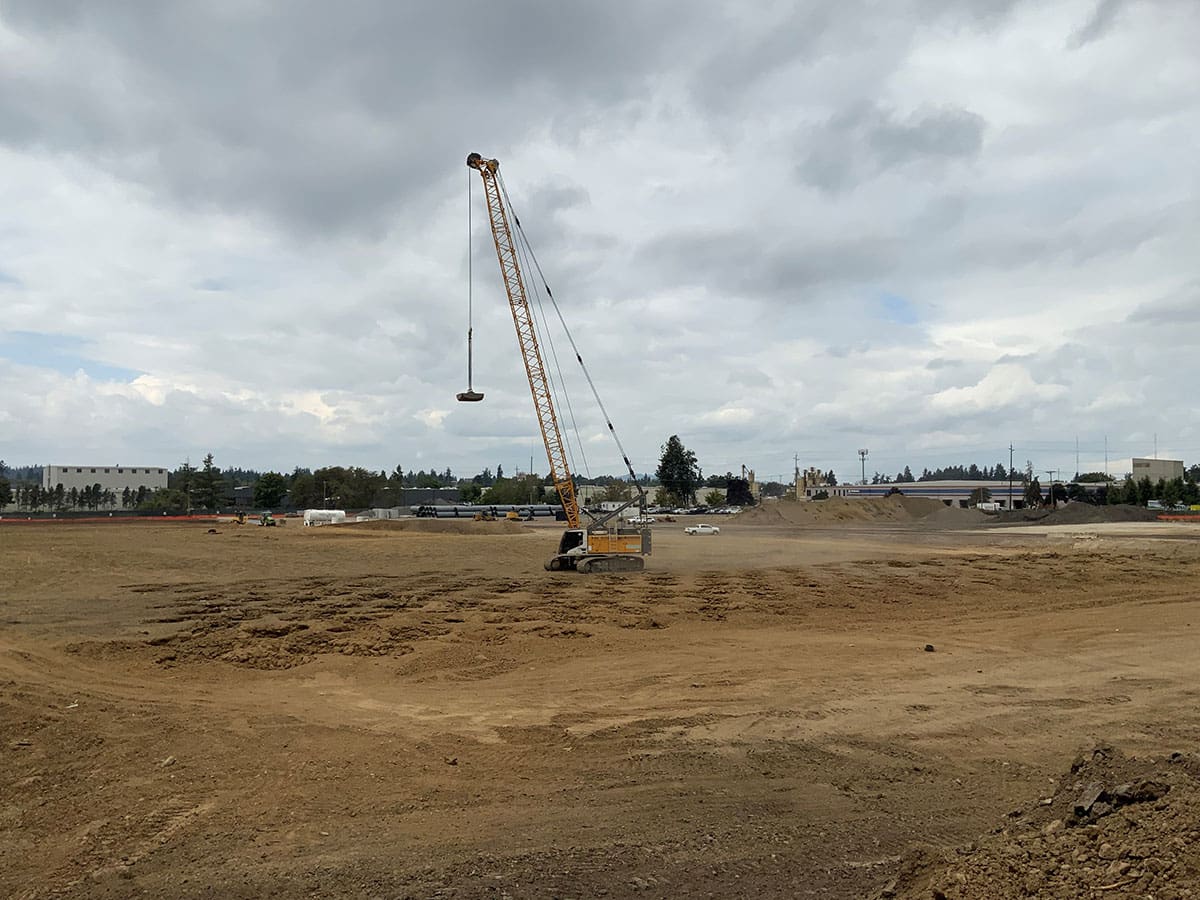 Oregon Project Update Press Release – 8.30.2023
Portland, Oregon, August, 30, 2023: In another first for Densification, Inc., one of our Liebherr HS8100 cranes was mobilized to Portland, Oregon in June 2023, to begin a test program for the Prologis Jennifer Street Redevelopment site.  This marks the first project for Densification, Inc. in the State of Oregon in it's 30+ year history. 
 The first step for this project was the completion of a robust testing program, which included six test pads, utilizing weights of 16- and 25-tons, with drop heights that varied from 60- to 80-feet.  Following the completion of the test drops, a post-improvement evaluation consisting of surficial geophysical testing complimented by CPT testing at each test pad was completed by the Geotechnical Engineer, GeoEngineers, Inc., based out of Redmond, Washington. 
 Production work on the site just got underway in late August, and we look forward to the successful completion of this project with a great team during the coming months.
About Densification:
Founded in 1993, Densification is America's leading dynamic compaction specialty contractor. We have a specialized knowledge of the dynamic compaction process gained from decades of experience on over 1,000 projects throughout the United States and abroad.  Combined with decades of experience in the geotechnical consulting industry, the management at Densification, Inc. is well-versed in how to successfully complete projects on poor soil sites. 
Contact Person:
Chris Woods, P.E., G.E., D.GE., CEng MIEI, LEEDAP BD+C, Assoc. DBIA, F.ASCE
Vice President
Densification, Inc.
chris@densification.com